When starting out with the mobile game, you get to go through certain tutorial missions.
Starting the game you get a splash screen with helpful tips: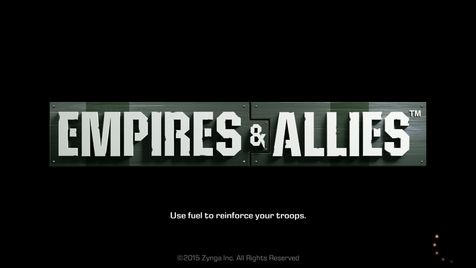 First you get to setup your account, you can choose who can see the google+ posts, which of your circles Zynga can query,...
The first Tutorial lets you destroy a Global Revolutionary Army outpost. We meet with General Shepherd.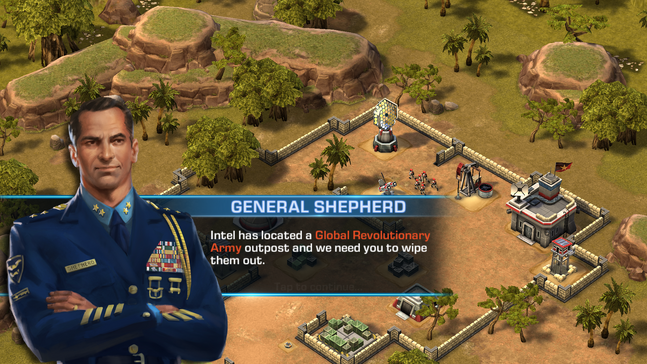 We'll have to destroy the defenses firsts using A 10 before we can deploy troops. The hand shows how to use the buttons: you have to click the button first, then click on the screen, dragging won't work.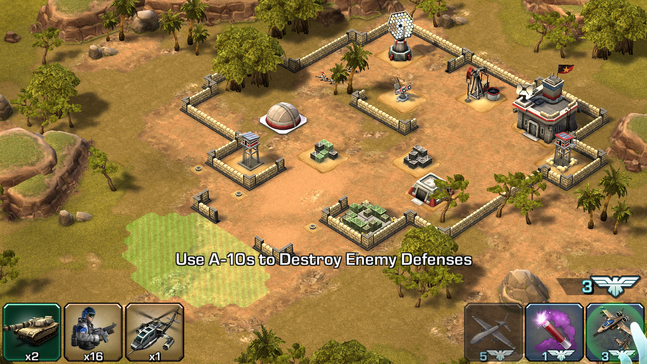 You'll have to deploy the troops using the buttons on the left hand side.
Defenses can be destroyed using a Hellfire missile.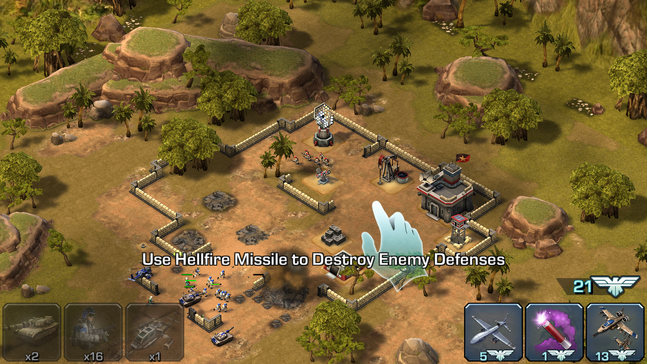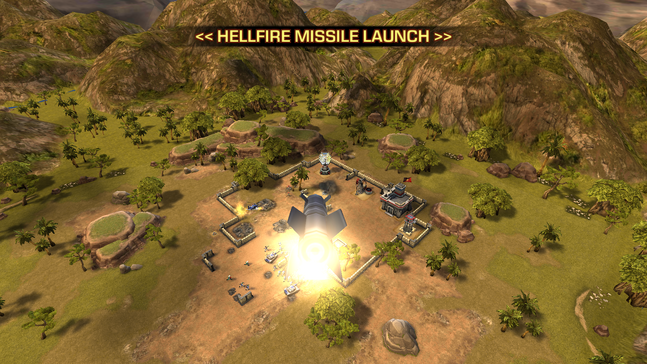 Using Flares you can direct troops to a target.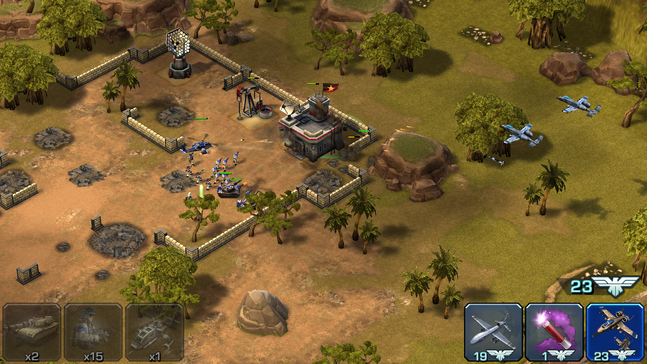 The victory screen shows the gained resources and the lost units.
In the second Tutorial Lieutenant Ava will help you defend.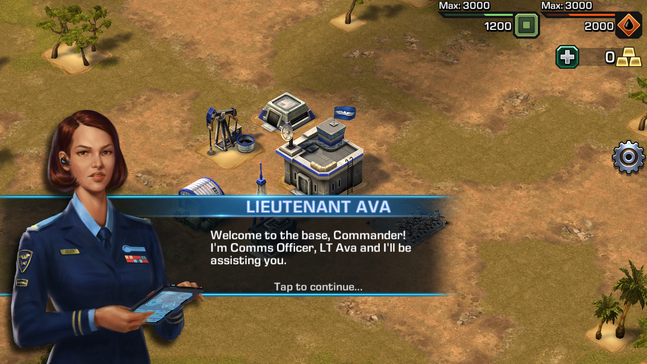 This time Defenses have to be build.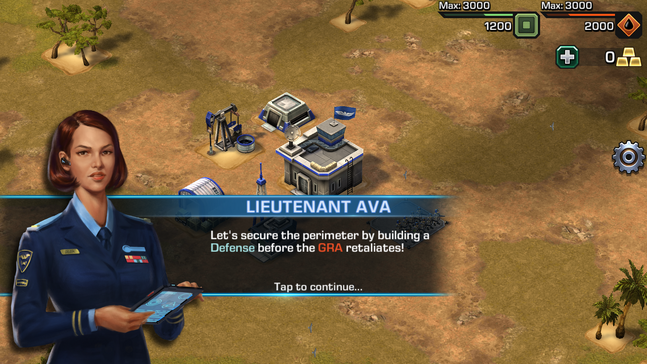 A Guard Tower has to be build. This time we drag the tower to the yellow spot and click the green checkmark.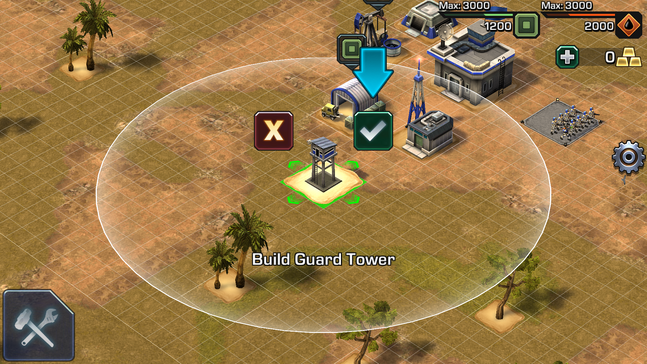 Stand back and watch a battle unfold.
You will need to increase your troops by building Troop Tarmacs. You will recruit more troops. You will be given Gold to finish the troops more quickly. You can however opt not to spend the 1 gold and wait instead.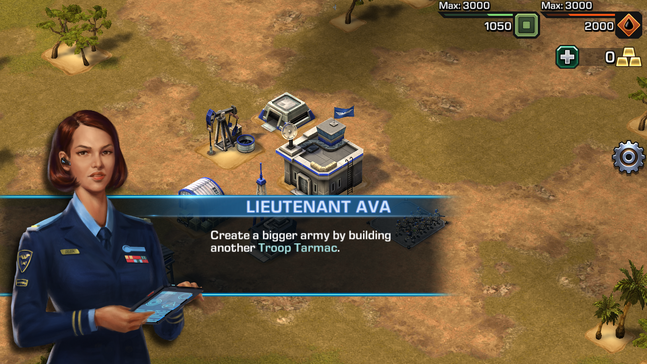 Then you can build Supply Depots and Fuel Tanks to store more resources.
Community content is available under
CC-BY-SA
unless otherwise noted.